LEADERSHIP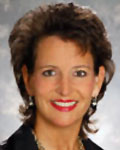 Michele Toth | Northrop Grumman Information Technology
Michele's 24-year career with Northrop Grumman, starting as a college intern, is comprised of many significant achievements. Most recently, she is credited with developing a comprehensive HR strategy, aligned with the broader organizational goals and sector resources, that is contributing to double digit revenue growth, while at the same time reducing costs and improving services. According to Linda Mills, President of the business sector Michele and her team support and the nominator of Michele for this award, "Michele has positioned HR in all aspects of the business and the leadership of our company depends on her organization to help us solve strategic business problems."
---
INNOVATION
Brian Kenney | GTSI Corp.
Based on a framework called Establish, Enhance, Accelerate, and Leverage, Brian is being recognized for his use of creative talent and innovative thinking in establishing a cadre of new programs, tools, and services to support the development of GTSI staff members from the point of hire through the entire employee life cycle. This use of innovative thinking has significantly contributed to the level of employee commitment, engagement, and work productivity throughout the organization. In just one year, staff satisfaction with GTSI's commitment to the availability and quality of training and development tools and resources grew by more than 50% to a favorable rating of 85%, largely due to the efforts of Brian and his team.
---
MENTORING
Mary Kitson | The MITRE Corporation
Mary Kitson is credited with being one of the founders of Northern Virginia's Society for Human Resource Management Mentoring Program more than 10 years ago. This initiative has played in key role in developing the talent of more than 150 human resource professionals in the Northern Virginia area. More than 70% of those individuals have been afforded promotions, lateral career moves, and new job opportunities as a result of the career development afforded through this program. Additionally, Mary has served as the SHRM chapter liaison and mentor to SHRM's student members at George Mason University. In 2003, Mary received the Distinguished Service Award from the NOVA chapter of SHRM for her leadership and volunteerism efforts and in 2005 she was asked to share her experiences in bringing a successful mentoring program to life at the Virginia State SHRM Conference held in Virginia Beach. Mary's efforts in designing, developing, and implementing a successful mentoring program continues to grow exponentially as the SHRM program continues to serve as a benchmark for various public, private, and non-profit organizations across the area.
---
STRATEGIC ALIGNMENT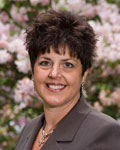 Eleni Z. Antoniou | High Performance Technologies, Inc. (HPTi)
We talk a lot about strategic alignment these days in HR, and by that we mean the ability to develop and deliver human resource solutions that strengthen the broader organization's ability to achieve its strategic business objectives. Eleni's ability to partner with the executive team at this professional services firm resulted in the implementation of several strategic initiatives that drove outstanding company performance in 2007. According to the company's CFO and the nominator of Eleni for this award, William Milligan, "total revenue increased more than 16%, and I attribute this success to Ms. Antoniou's commitment to strategically put programs into place in order to utilize our workforce to its fullest potential." Primary on that list are a number of initiatives including the measurement and analysis of workforce engagement and employee satisfaction surveys that support the strategic goal of building and maintaining a high performance workplace, creating a "Team of One," throughout the company and maintaining HPTi as an employee destination.
---
THE DR. J.P. LONDON AWARD FOR PROMOTING ETHICAL BEHAVIOR
Kathleen Ferris | ManTech
When Kathleen joined McDonald Bradley four years ago, it was a time of tremendous growth and intense challenges. During the ensuing years, Kathleen is credited with elevating the executive team's thinking about the role of human resources and for transforming the firm from an organization that viewed the HR function as "benefits and recruiting" to a company that focused on leadership, strategic initiatives, and employee development. The results of this significant change in thinking greatly reduced the risks the organization faced as a business, and cultivated a teamwork based approach. In its annual employee survey, the firm received its highest marks for communications of the strategic plan and for the ethics of its management team, an accomplishment the company's President and CEO, Kenneth Bartee, attributes to the focus Kathleen brought to the team. As Kenneth sees it, "I believe Kathleen in one of the best strategic human resources professionals in the government contracting community and I know that she is one of the finest individuals I have had the pleasure to associate. It is without a doubt, time to recognize her many years of HR success."
---
THE SISTER EYMARD GALLAGHER AWARD FOR CORPORATE SOCIAL RESPONSIBILITY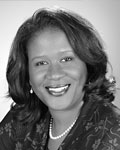 Deborah Stallings | HR Anew
As the sole proprietor of this certified 8a, Small Disadvantaged Business, and Minority Business Enterprise, HR Anew provides human resources consulting, staff augmentation, and training services and products to government and private industry employers of all sizes. In addition to growing and running this business, Deborah is a committed and active community member. She has served in various national and local level leadership capacities to the National Association of Women Business Owners, the Howard County Chamber of Commerce and Society, the Howard County Society for Human Resources Management, the Board of Directors for the Associated Black Charities and the Lincoln Technical Institute. She also sits on the Board of Directors at her church and has provided debt elimination and financial management training to more than 75 participants. Additionally, Deborah serves as the Chair of Stewardship at Pennsylvania Avenue A.M.E. Zion Church, she provides one-on-one mentoring to new woman business owners, and she supports the development of future HR professionals by offering college internship opportunities at her organization.