We are now engaging promotional partners for our 2016 Awards cycle. Please contact us for additional information.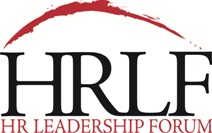 HR Leadership Forum monthly programs are the heart of HRLF. They present the best strategic topics and speakers for the forward-looking professional in the areas of human resource management and organizational and leadership development. We present one topic per month from October to May, as well as additional social gatherings in September and June. Please review the upcoming topics below and our past presentations in the archive files to the right. We look forward to seeing you at a program soon.
HRLF April Program
April 1
"Talent Acquisition & Innovation"
Whether you work for a small company or a Fortune 500 firm, being able to get creative with cost effective sourcing strategies and targeting top quality talent is paramount to the success of your organization. I will be discussing several components of successful sourcing strategies and sharing tactical practices that can be integrated into your members' recruiting plans to help them accomplish their talent acquisition goals.
Date: April 1, 2016, 8:30am – 10:30am
Event Type: Monthly Meeting
Location: NRECA Conference Center 4301 Wilson Blvd, Arlington, VA 22203
Price: Free for Members; $100 Non-Members
Regiter Here
---
Chesapeake Human Resources Association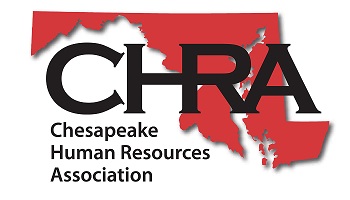 April 14
Annual Spring Conference
Date: Thursday, April 14
Time: 7:30 a.m. – 4:30 p.m.
Event Type: Annual Conference
Location: Martin's West 6817 Dogwood Road Baltimore, Maryland 21244
Price: CHRA Members: $165 if received by 4/7 | $190 if received after 4/7
Non Members: $250 if received by 4/7 | $275 if received after 4/7
Registration is still open for CHRA's Annual Spring Conference, set for Thursday, April 14, 2016 at Martin's West in Baltimore, MD! Boasting 5.50 HRCI & SHRM recertification credits (up to 2.50 Strategic HRCI credits depending on which breakout sessions you attend), prices that haven't increased in over seven years, two fantastic keynote speakers and education sessions featuring six programs to choose from, and over 35 exhibitors from the greater Baltimore region showcasing the latest and greatest products and services (along with some great door prizes!), this is truly one conference you do not want to miss: Register Today before it sells out!
For more details about these great events and programs, please visit www.chra.com, email us , or call 410-752-3318.
Click here for all CHRA events!
---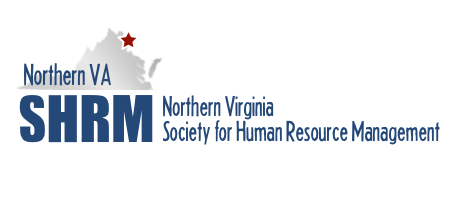 Click here for NOVA SHRM events!
http://www.novashrm.org/events.html
Top Recruiting Trends for 2016: An Overview
Presenter Tony Lee
Adopting smart talent acquisition strategies is key to the successful growth of most companies. This session will explore how new recruiting technologies are reshaping the competition for talent; review new trends in recruiting tactics as well as insights into how companies are building their employer brand. Tony Lee, SHRM's Vice President of Editorial, will help HR professionals prepare for the top recruiting trends of 2016 by analyzing these important questions and by providing advice on strategies for success.
Date: March 22, 2016, 5:30 p.m.
Event Type: Monthly Meeting
Location: Gannett/TEGNA – First Amendment Dining Room | 7950 Jones Branch Drive, McLean, VA 22107
Price: $45/$55 Members, $60/$70 Non-Members
Register Here
---
Click here for Dulles SHRM events!
http://dulles.shrm.org/events
April 7
Gain Commitment To Accomplish What Is Most Important
Without a strategy, HR leaders can find themselves in a firefight and wonder where the days and weeks go. Depending on one's experiences with strategic planning activities, they may be cynical about spending time on strategic planning. It's possible to create a strategy that builds excitement within an organization and doesn't sit on the shelf. In this workshop we will discuss strategies to remove the frustration out of strategic planning.
Date: April 7, 2016, 7:30 am
Event Type: Discussion Group Meeting
Location: Jackson Lewis P.C.10701 Parkridge Blvd. Suite 300 Reston, VA 20191
April 13
Why this Horse Won't Drink
This session provides this opportunity for managers to learn principles to gain both the understanding of motivational concepts and how to apply this knowledge to their work situations. Individuals are motivated by a variety of things, and to further complicate matters, these motivators are in a state of constant change.
Date: April 13, 2016, 5:30-8:00 p.m.
Event Type: Chapter Meeting- Dinner
Location: Hidden Creek Country Club 1711 Clubhouse Road Reston, Virginia 20190
Price: $35.00 Member, $55.00 Non-Member, $25.00 Member in Transition
---
April 4
Not an event, but something you should know about! The HR Alliance 2016 Compensation Survey launches on April 4th!
April 20
Survey Webinar: "Participation Is Easy"
The webinar will provide information about participating in the 2016 Compensation Survey. It's great for first time participants or others for those who want an overview of the 2016 survey.
For more information and registration details click here.
Looking Ahead…
Our May 4th program entitled, "Career Coaching: Using Career Growth to Motivate and Retain" with speaker Alice Waagen, PhD, Workforce Learning, LLC. Come early to participate in Speed Networking.
The HR Alliance 2015 Compensation Survey represents one of the DC Metro area's most extensive sources of information for government contractors and commercial companies, providing compensation data on nearly 1,000 jobs representing over 70,000 incumbents, and comprehensive information on policies and practices. For more information click here.
---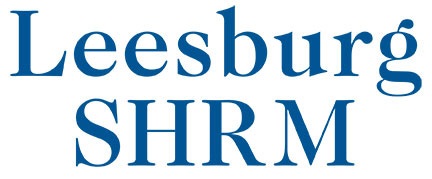 April 12
Got Work Conflict?
Conflict thrives in today's dynamic workplaces. Conflict in the workplace can be particularly stressful – your livelihood depends on workplace success. So often, HR finds itself in the middle of the conflict, whether it's theirs to resolve or help facilitate a solution. No matter the circumstances, conflict management is an essential competency for all HR professionals. This lively, interactive workshop will explore the causes of conflict at work and give the participants the opportunity to engage each other in discussions so they can take the leap toward addressing, managing and optimizing workplace conflict.
Date: April 12, 2016, 5:30pm – 8:00pm
Event Type: Chapter Meeting
Location: River Creek Country Club – 43800 Olympic Blvd., Leesburg, VA
Price: $30 Members ~ $20 Members in Transition ~ $40 Guests
---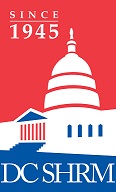 April 10
Job Seekers Group meetings (JSG) are one of the many beneficial activities offered by HRA-NCA. Whether you are out of work, or looking for support or ideas regarding your career, HRA-NCA's JSG offers a great hub for support and sharing.
Date: April 10, 2016, 1:00-3:00 p.m.
Event Type: Job Seeker's Group
Location: 1121 14th Street, NW, 7th Floor, Washington, DC 20005
Price: FREE
Because of space restrictions and building security, all participants must register to attend. Register Here
April 20
Date: April 20, 2016, 6:00-8:00 p.m.
Event Type: Happy Hour
Location: TBD
Price: $20 non-members
Register Here
HRA-NCA Surveys:
The HRA-NCA Compensation and Benefits Surveys are open for participation! These surveys offer comprehensive Resources for Successful HR Professionals around the DC metropolitan area. Participants of the survey save over 40% on the purchase of the surveys, and save even more by completing your participation by March 31st. Participation is free and the final deadline is April 29, 2016. Find out more about each of the surveys here.
For more information contact David Gooch 571-499-0624

DC ATD April Webinar: Prezi and PowerPoint – A Side-by-Side Comparison Webinar
Date: 20 Apr 2016 12:00 PM EDT
Cost: DC Chapter Member – Free; Non-Member – $25.00 (USD)
Prezi is a cloud-based tool used to communicate ideas visually. Unlike PowerPoint and other slide-based platforms, Prezi presentations are three-dimensional. In this webinar you'll see how Prezi's dynamic movement can engage your audience, how its non-linear structure can form a cognitive map for your learner, and how facilitators can present it non-sequentially to best match instruction to the learners' needs.
After this session, you'll be able to weigh the costs and benefits of using Prezi in place of PowerPoint for training.
Presenter: Robin Pierman
Register Here

April ATD Dinner Program: Stand Out by Building Your Personal Brand
Where: University of Virginia, SCPS, Northern VA Center 7054 Haycock Rd, Room 214, Falls Church VA 22043
When: 27 Apr 2016 6:00 PM EDT
Cost: Member Registration – $55.00; Non-Member Registration – $75.00; Volunteer At Event – $25.00 (code required)
Branding is not just for products anymore. Personal branding has become a MUST—not a maybe—if you want to progress in your career, build your business, add value to your company and stand out from your competition. Personal branding shows your uniqueness, your value, and your goals … the difference that is YOU.
You will accomplish the following during this interactive workshop:
-Understand your unique promise of value
-Identify your personal attributes
-Learn ways to "stand out" and be outstanding!
-Walk away with an action plan to help you move forward
A professional headshot is a must have for your personal brand. From 5:30 to 6:30, we will have a photographer available to take complimentary head shots that you may use to build your brand.
Presenters: Pamela Marshall Annitto, Career Development Coach | Training Facilitator | Human Capital and Organization Development Strategist and Marshall Brown, Intuitive, Connector, Outgoing, Sincere, Honest, and Results Oriented